Health insurance carriers have rarely provided coverage for families that chose a wilderness program to help their child.
With higher levels of therapeutic intervention, processes, safety, and now accreditation, the debate about whether insurance should cover outdoor behavioral programming is heating up.
Struggling with either addiction or mental health issues is no matter to be taken lightly for anyone, especially those still in developmental stages. It is widely agreed upon that it takes multiple models and multiple "tries" in order to have a successful outcome after treatment – and this includes wilderness programs.
Wilderness therapy programs can act as a huge resource for those that need it, however they can also use up 30 to 45 days of benefits – even without being billed to the insurance carrier.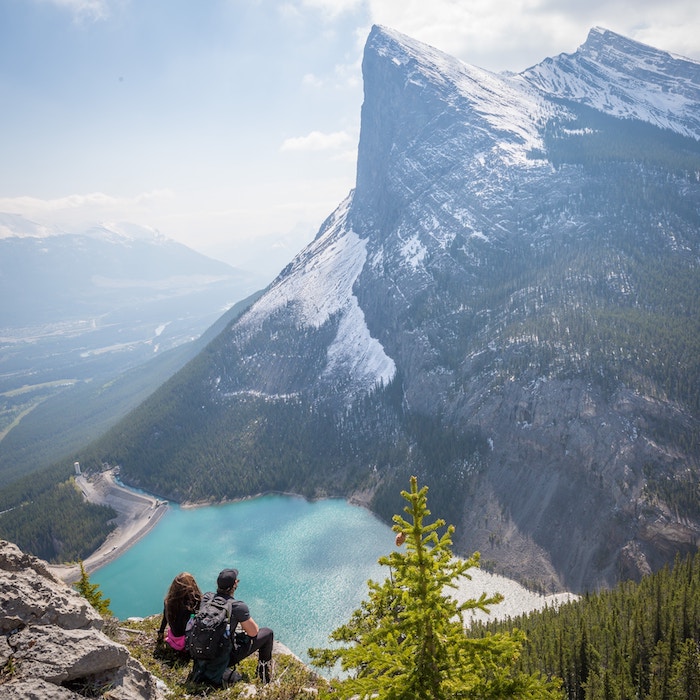 Why is 30 to 45 days a big deal?
Because a lot of families have behavioral health benefits with a set number of days allowable for treatment purposes. This means that although these benefits are not being used – the child can be viewed as still "in treatment" or receiving care towards an overall expected recovery time.
Authorization for additional days receiving residential or partial hospitalization treatment will not be approved in such cases.
Wilderness programs and insurance carriers have never really been on the same page – this is just one of many examples showcasing this disconnect.
Does insurance cover wilderness therapy programs?
This seems like a no-brainer right? Any behavioral health or therapeutic program should be covered under the Affordable Care Act's ten essential health benefits.
Well, it's not that black and white.
When it comes right down to it, it can be difficult to get insurance carriers to reimburse RTC, PHP, or IOP for wilderness type programs. At the very least, with the help from billing professionals or a seasoned in-house biller, it is possible to get reimbursement for individual, group, and family therapy given by licensed clinical professionals up to about $300 or so per week.
There is progress being made though, things are changing  with wilderness care – the Outdoor Behavioral Health Council and variety of national institutions are now accrediting these programs.
Much like residential and outpatient drug rehabs and mental health programs, a set of operations and processes can now be followed in order to standardize treatment.  More and more regulation is coming to the once "troubled" outdoor behavioral therapy world. And that is a good thing for the kids attending, the staff, payors, and the programs themselves.
So much progress has been made that a code specific to wilderness therapy has been developed for billing.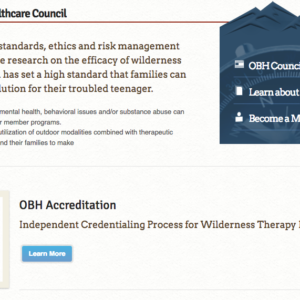 It has already been put in place and gives all programs and third party billers a new tool to advocate for proper reimbursement (as with everything in behavioral health – there are no guarantees).
Maybe it is time for insurance companies to start listening to their members – to the needs of their members.
Many families have teens and young adults who need an option a bit less scary than inpatient drug rehab or therapeutic boarding school. A wilderness program can provide a life experience as well as a solution at a potential fraction of the cost of traditional models.
The fight for insurances to cover wilderness.
A new trend is happening – families are starting to sue insurers in order to get wilderness therapy to cover RTC and other higher levels of care. This has only started to happen in 2017 because of how much more safe and effective wilderness programs have become.

Since January, 2016, there have been class actions filed against Cigna, Oxford, Empire Health, and BCBS. Anthem Health out of Kentucky just recently settled a similar suit.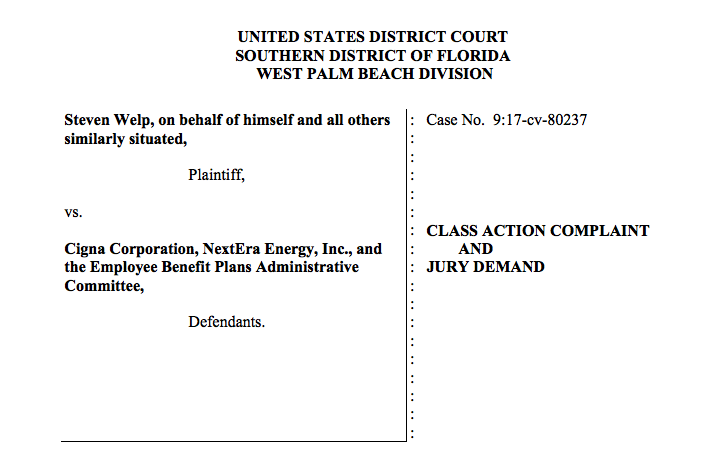 These lawsuits to get insurance to cover wilderness have been filed in Florida, Kentucky, New York, and Utah – mostly stemming from the expansion of the 10 essential benefits to include mental health.
Because insurance carriers determine level of care needed more by the structure of the program and the professional level of the staff than by the physical nature of the buildings, wilderness programs can be set up in a way that they qualify for Partial Hospitalization (PHP), if not Residential Treatment (RTC).
For instance, it is not uncommon for a week in the life of wilderness to include:
4-5 days hiking/learning outdoors skills
Daily academics/reading assignments
Daily group therapy
Weekly family therapy
Weekly visits with a individual psychologist or social worker
On-call medical assistance from a registered nurse or medical doctor (admits get evaluated prior to enrollment in the programs)
The above structure meets all the requirements for many of the major health insurance carriers out there.
Privately paying $500 per day is steep for any sort of treatment.
It is almost unmanageable for any family without the help from your already expensive health insurance. However, this daily rate helps teens and young adults struggling with:
Addiction
Anxiety
Aspergers
Austism
Depression
Eating disorders
Post Traumatic Stress Disorder (PTSD)
Self Harm
Suicidal thoughts
Traumatic Brain Injuries (TBI)
Because wilderness programs provide such a unique experience and a unique approach to treatment, they can be expensive.
Without help from insurance these programs can be upwards of $20,000 total per stay.
Is residential or transitional treatment needed after wilderness? 
Most licensed mental health and substance abuse professionals will tell you that wilderness programs provide an excellent service to the adolescent and even young adult treatment world. They are a great place for a struggling teen to stabilize and to start the path back to a healthy life.
In many cases wilderness is used as a first step in the continuum of care of the overall treatment process – followed by a brief residential stay, then a longer transitional program, and finally on to outpatient and aftercare.
The bottom line is that medical necessity will determine if residential care is needed. Although each insurance carrier has a different definition, here is the basic criteria:
Has there been a failed attempt at a lower level of care in the recent past? Perhaps outpatient has been tried and there have been failed tests. Or perhaps they left a wilderness program before graduating, or left a residential program against medical advice (AMA).
Plain and simple there are zero wilderness programs that are in-network with any provider. If there are no out-of-network benefits or no chance for a single case agreement, then wilderness won't be an option.
A potential harm to self or others.
Recorded/documented severe change in any variety of daily active functioning – eating, sleeping, socializing, etc.
Constant cycle of inappropriate behavior and negative actions with zero likelihood of change in the existing environment.
Each one of these criteria can be enough to warrant RTC level of care.
RTC level of care does not mean the entire stay is covered, it just means there is an immediate medical need for residential treatment. An average authorization is only 1-14 days (so utilization reviews become very important in continuing coverage).
After each authorization, a utilization review will need to be done with the case manager in order to approve more coverage or determine if a drop in level of care is warranted.
What are the differences in ongoing treatment options after wilderness? 
Long-Term Residential Treatment
This is 24 hour a day treatment for at least 3 months in a stand alone facility. These programs are usually set up to allow participants to drop down to a less structured program while they acclimate back into real life.
Generally long-term RTC facilities take a holistic approach and offer a variety of therapeutic models to cater to a large audience. Treatment is not done in a vacuum. What works for one person may not work for another.
Everyday will be completely planned out in advance with a heavy structure and a set number of rules or guidelines to follow.
Short-Term Residential Treatment
It is common for teens or young adults to transition directly to a short term stay in residential care directly after wilderness. These programs are set-up for a quicker 21-45 day stay where stabilization and transition is more of the priority.
Day Treatment with Sober Living (Transitional Treatment)
Transitional treatment programs are a relatively new concept and were started mostly for the young adult world. Residential programs saw a need to slowly move participants back into the real world – often somewhere away from old acquaintances and old triggers.
These programs start after long or short-term residential treatment and can last up to 18 months
Participants attend individual and group therapy throughout the week while living in a sober house or apartment with their peers.
Outpatient Treatment
The final step down in structured treatment with peers – this is the least intense of the programs. This is also the least expensive and should be done after wilderness at the very least in order to avoid relapse and keep participants engaged in their recovery.
Outpatient programs do not always have a set time frame but 16 weeks is the norm.  They include further education on addiction and mental health, drug testing, as well as individual and group therapy up to 12 hours a week.
Insurers Have a Legitimate Defense… With an Asterisk
Health care providers do have cause to deny coverage when it comes to outdoor behavioral therapy. Two main points come to mind when putting yourself in the payors shoes:
Take into consideration the cost and benefits of wilderness therapy. Is this one particular program all that is needed for long term recovery?

What needs to be proven is that it is more likely that this alternative program is going to be the more cost effective than a traditional model or no treatment at all.

There is not a ton of empirically based evidence to suggest this type of treatment works.

Cigna flat out suggests that wilderness programs are not evidence-based.
Aetna considers this form of rehab to be at the very most – experimental and investigational. Here is their policy:
Aetna considers alternative medicine interventions medically necessary if they are supported by adequate evidence of safety and effectiveness in the peer-reviewed published medical literature.
* Here is the asterisk: Medical necessity is tricky. It is the embodiment of personalized care. In many ways behavioral health is trailblazing the way to where our Nation's healthcare is going – Precision Medicine.
Because every individual's treatment plan must be tailored to them specifically, to their needs and their issues specifically – it becomes difficult to say that all types of behavioral health programs should be covered for everyone with health insurance.
Insurers require preauthorization be done by before any amount of days of treatment will be covered.
A decision by your health insurer or plan that a health care service, treatment plan, prescription drug or durable medical equipment is medically necessary. Sometimes called prior authorization, prior approval or precertification. Your health insurance or plan may require preauthorization for certain services before you receive them, except in an emergency.
Preauthorization isn't a promise your health insurance or plan will cover the cost.
If a kid's medical history and current physiological issues, personality, or substance use disorders are not going to be significantly helped by spending time in the wilderness (as determined by a mental health professional), then why should a health plan throw blanket coverage over all options?
This is how they work with any condition or disease. Treatments must be vetted – there must be a standard set on how, when, and how often treatment takes place along with other interventions if improvement is not being made.

Just take diabetes as an example. There are a variety of medications and interventions done by both the individual and their treatment team to achieve a successful outcome. This holds true in behavioral health as well.
If you are a family looking at a wilderness program for help – or a program thinking of admitting a family and you are hoping to get some sort of insurance reimbursement, then both sides need to take a close look at medical necessity and if there is an argument for this type of treatment.
There is no inherent negative intent for insurance companies to deny coverage.
They simply must act in the best interests of both their members and their shareholders. Sometimes these lines get blurred – or there is just not enough info out there to make the right decision.
Try to keep an open mind and an adjustable perspective when seeking reimbursement and working with health insurance carriers. The behavioral health world is not a science. It is constantly moving and adapting and we are all trying to catch up as quick as possible.