Find out how insurance billing works for RTC, PHP, IOP substance abuse and mental health.
Insurance Billing 101

What is a clearinghouse?

A clearinghouse is connected to various insurance companies. Our software sends claims to the clearinghouse where they are basically checked (scrubbed). If the claim passes the scrub it is then forwarded to the insurance company or another clearinghouse if our clearinghouse is not connected to the insurance company. (this has to do with security) The insurance company will do 1 of 2 options accept or reject. If accepted the claim will process and return to the clearinghouse with an ERA which will come back to Practice Suite. There are a few exceptions to ERA's coming back the biggest one BCBS you will probably not see an ERA from them.

The clearinghouse we use with Practice Suite is RelayHealth. They have been bought by Emdeon and they are now known as Change Healthcare. Relay uses a 4 digit CPID NOT a 5 digit payer ID. Even though they are Change they still use the existing Relay structure.

We also use Office Ally and Availity.

Availity is BCBS preferred clearinghouse.

What is a payer ID? CPID (Claim Payer IDentification)?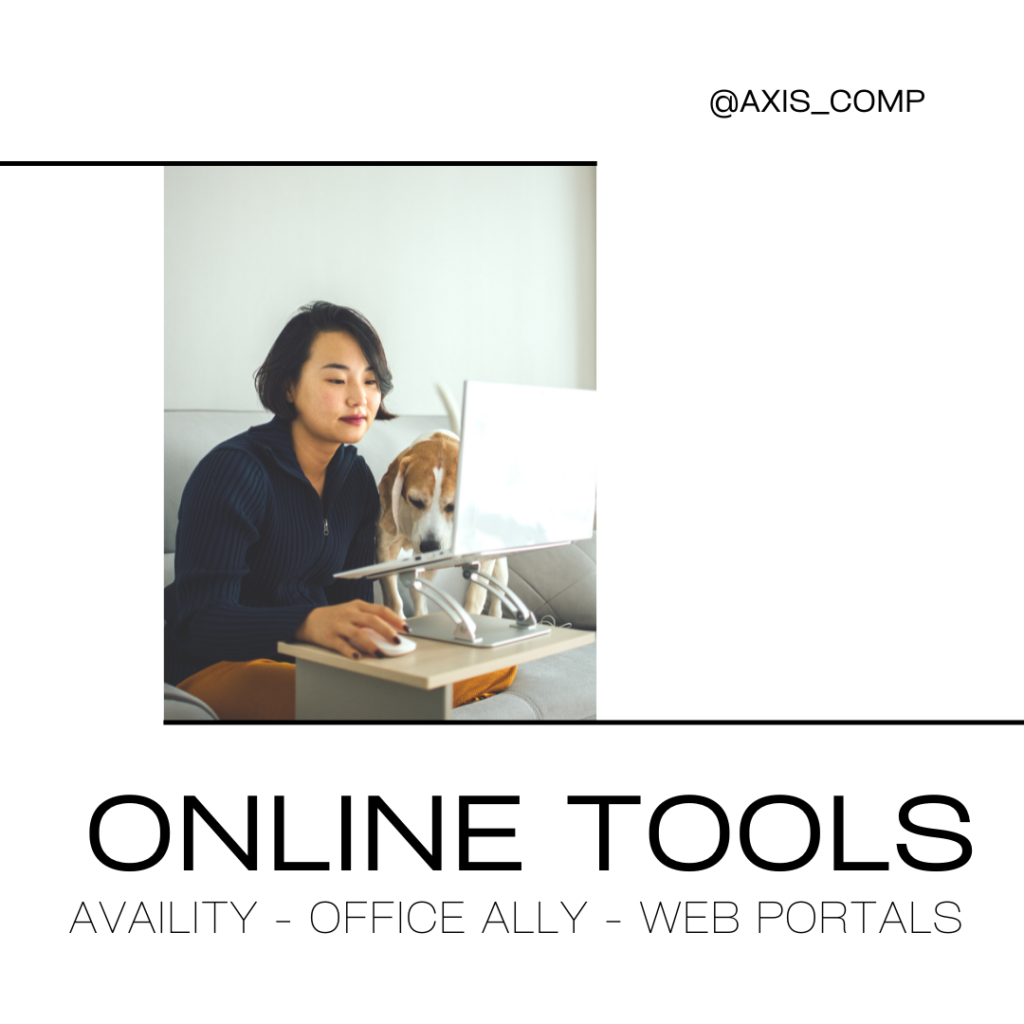 A payer ID is a routing number, or address. Tells the clearinghouse where to send the claim like a bank sends a check. Emdeon uses 5 digit Payer Id the most common. This is the # that most insurances will give as their payor id. RelayHealth made their own CPID for their system. This is a 4 digit number.

So basically if you put in a 5 digit payer ID in the insurance set up instead of the 4 digit CPID the claim will not go anywhere. It is like trying to cash a check from a bank at a credit union.

Relay has two types of CPID's for Institutional claims (UB04) and different CPID's for professional claims HCFA/CMS 1500. Relay has a conversion search engine within their portal to translate payor id to CPID.
This is an institutional claim form. (used for facilities our most common claim right now)

The UB-04 form is a form that any institutional provider can use for the billing of medical and mental health claims. The UB-04 uniform billing form is on white standard paper with red ink, which is used by institutional providers for claim billing.

This is a professional claim (used for providers, for Florida's weirdness and UHC IOP and ROP claims).

What is the Healthcare Financing Administration (HCFA) form in Medical Billing?
… The HCFA is paper form, also known as the CMS-1500 form, and the Professional Paper Claim Form, is used for reimbursement from various government insurance plans including Medicare, Medicaid and Tricare.

This is an Electronic Remittance Advice. Also known as a Remit or Remittance. It is the electronic form of the Explanation of Benefits (EOB) this tells us how the claim processed.
The revenue code tells an insurance company where the procedure was performed.

The Healthcare Common Procedure Coding System (HCPCS, often pronounced by its acronym as "hick picks") is a set of health care procedure codes based on the American Medical Association's Current Procedural Terminology (CPT).

HCPCS has its own coding guidelines and works hand in hand with CPT. HCPCS includes three separate levels of codes: Level I codes consist of the AMA's CPT codes and is numeric. Level II codes are the HCPCS alphanumeric code set and primarily include non-physician products, supplies, and procedures not included in CPT.

This four-digit alphanumeric code provides three specific pieces of information after a leading zero. CMS ignores the leading zero. This three-digit alphanumeric code gives three specific pieces of information.
First Digit = Leading zero. Ignored by CMS
Second Digit = Type of facility
Third Digit = Type of care
Fourth Digit = Sequence of this bill in this episode of care. Referred to as a "frequency" code
The International Classification of Diseases, Tenth Revision, Clinical Modification (ICD–10–CM) is a system used by physicians and other healthcare providers to classify and code all diagnoses, symptoms and procedures recorded in conjunction with hospital care in the United States.

What is a Revenue Code? Revenue codes tell insurance companies the type of services patients received, the types of supplies used and the department in which services were rendered. For example, a charge for an emergency room visit for urgent care would carry revenue code 0456.

Release of information (ROI) in healthcare is critical to the quality of the continuity of care provided to the patient. It also plays an important role in billing, reporting, research, and other functions. Many laws and regulations govern how, when, what, and to whom protected health information is released.

an expiration date or an expiration event that relates to the individual or the purpose of the use or disclosure. HIPAA does not impose any specific time limit on authorizations. For example, an authorization could state that it is good for 30 days, 90 days or even for 2 years.

HIPAA (Health Insurance Portability and Accountability Act of 1996) is United States legislation that provides data privacy and security provisions for safeguarding medical information.

The Privacy Rule protects all "individually identifiable health information" held or transmitted by a covered entity or its business associate, in any form or media, whether electronic, paper, or oral. The Privacy Rule calls this information "protected health information (PHI)."

Protected health information (PHI), also referred to as personal health information, generally refers to demographic information, medical histories, test and laboratory results, mental health conditions, insurance information, and other data that a healthcare professional collects to identify an individual and ..

HIPAA uses the term Protected Health Information (PHI) to refer to protected data, but the concept is very similar to the term Personally Identifiable Information (PII), which is used in other compliance regimes. … PHI includes anything used in a medical context that can identify patients, such as: Name.

What is the penalty for a HIPAA violation? HIPAA violations are expensive. The penalties for noncompliance are based on the level of negligence and can range from $100 to $50,000 per violation (or per record), with a maximum penalty of $1.5 million per year for violations of an identical provision.

Like the HIPAA civil penalties, there are different levels of severity for criminal violations. The minimum penalty is $50,000 and up to one year in jail. Violations committed under false pretenses require a penalty of $100,000 and up to five years in prison.

7 Ways Employees Can Help Prevent HIPAA Violations
Be educated and continually informed. …
Maintain possession of mobile devices. …
Enable encryptions and firewalls. …
Double check that files are correctly stored. …
Properly dispose of paper files. …
Keep anything with patient information out of the public's eye. …
Use social media wisely.
Definition of demographics: Specific demographic factors which identify and distinguish.

We use several types of demographics:

Facility
Clinical / Medical Director
Patient
Policy holder (can be same as patient)
Insurance company