Insurance carriers all look at eating disorder treatment differently. Submitting claims or billing for eating disorders can be complicated.
Navigating an insurance billing for eating disorders can be a nuisance if you do not know what to do or where to "touch."  One of the main obstacles to treatment for facilities and outpatient programs helping individuals with eating abnormalities is the cost of the treatment.  Some residential treatment centers can cost up to $30,000 a month. Clearly with everything that has happened in 2020-2021, a crucial driver in where someone chooses to get treatment is the ability to accept insurance as payment.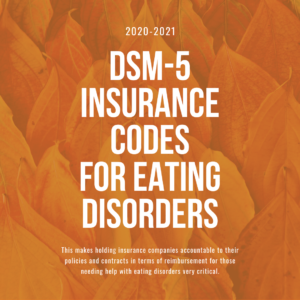 This makes holding insurance companies accountable to their policies and contracts in terms of reimbursement for those needing help with eating disorders very critical.
Now, while studies show that early diagnosis and evidence-based medical care approach are both critical for recovery, insurance regulations and guidelines in most cases make it almost impossible to receive the appropriate care needed. 
So, if you or your loved one is faced with this type of condition, where do you start? Sadly, these challenges sometimes include determining how to analyze your insurance plans to understand the treatment coverage that is ideal for you. Here are some aspects that you should know about insurance billing for disorders:
What type of eating disorders are covered by your insurance? Billing for eating disorders varies by insurance carrier.
Many insurance policies have these disorders covered by benefits that technically are dictated by the DSM-5 eating disorder list these eating disorder diagnoses:
Binge eating disorder

Anorexia nervosa

Bulimia Nervosa

Avoidant/ restrictive intake disorder

EDNOS Splits Up

ARFID
What will be deducted and what will be go to the out of pocket max for my insurance, and how much is it?
In most cases, once we make a phone call to the insurance company that we know will make billing for eating disorders as about as tough as any art possible, the admission department or the respective department will check the benefits. After the confirmation, we will be informed of any deductible that is supposed to pay out of pocket. This is usually the amount that is supposed to pay before an insurance company covers a claim. The specific amount sometimes varies depending on the insurance company as well as the plan.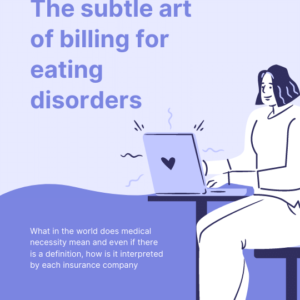 For instance, if a deductible is $ 500 and treatment is billed at $ 250 daily, the patient would be responsible for covering the initial two days on their own. After payments are made or the patient meets their deductible, the insurance firm will cover the expenses 100%. Some insurances or actual treatment programs require policyholders to pay co-insurance. This is where the patient is responsible for paying a certain percentage of the entire insurance billing for eating disorders. This can range from 10 to 50%.
What level of care is paid for?
In most cases, the level of care that insurance companies approve for is individual outpatient therapy. The most common process for insurance in terms of level of care, however, of behavioral healthcare is inpatient, then residential care, PHP (Partial Hospital program (PHP), and finally the IOP (intensive outpatient program).  Note that, for anyone to access any of the above treatments, they must:
Have benefits under their plan for these levels of healthcare and have out of network coverage is the program is not credentialed as an in-network provider.

Meet the necessity, which is evaluated by the severity of symptoms, current weight, vital signs, and blood work results.
How long will the coverage last?
This will depend on various factors. Has the condition improved? Is it deteriorating? Most insurances state in their "insurance billing for eating disorders" policy that according to the ACA almost all have unlimited days, depending on medical necessity. Once medical necessity stops meeting the level of care required for a certain program, insurance  will most certainly require a step down for a less intensive level of care.
For instance, a patient can be admitted into a residential program once stabilized and no longer in need of critical care or is not meeting the clinical or medical criteria. Similarly, if you do not improve in that care, and your condition is worsening, you will be admitted to a better level of care, such as inpatient.
There are a few things you can do depending on the personal and financial circumstances:
Switch plans; This should be pretty straightforward for anybody whose current plan does not cover eating disorders. Not all insurance companies offer this, but some reliable ones do it as a reprieve for members from a high-cost treatment.

Some non-profit organizations now partner with various treatment centers to provide financial help to those who cannot afford life-saving treatments. Look for one and ask for help.
It is important to understand these factors so that you can advocate to receive the right treatment. You are capable and strong enough to mastermind your future.
Please text us at 541-ASK-AXIS with any questions!