Most healthcare facilities treat eating disorders through comprehensive therapeutic programs with an emphasis on continuity of care. PHP and IOP billing for eating disorders can be complicated.
Day treatment programs commonly known as PHPs and IOPs are a popular option because they allow the patient to get sufficient mental and emotional support from a multidisciplinary team of professionals. IOP often involves several hours of treatment, including nutritional counseling, meal support, therapy, and medical supervision.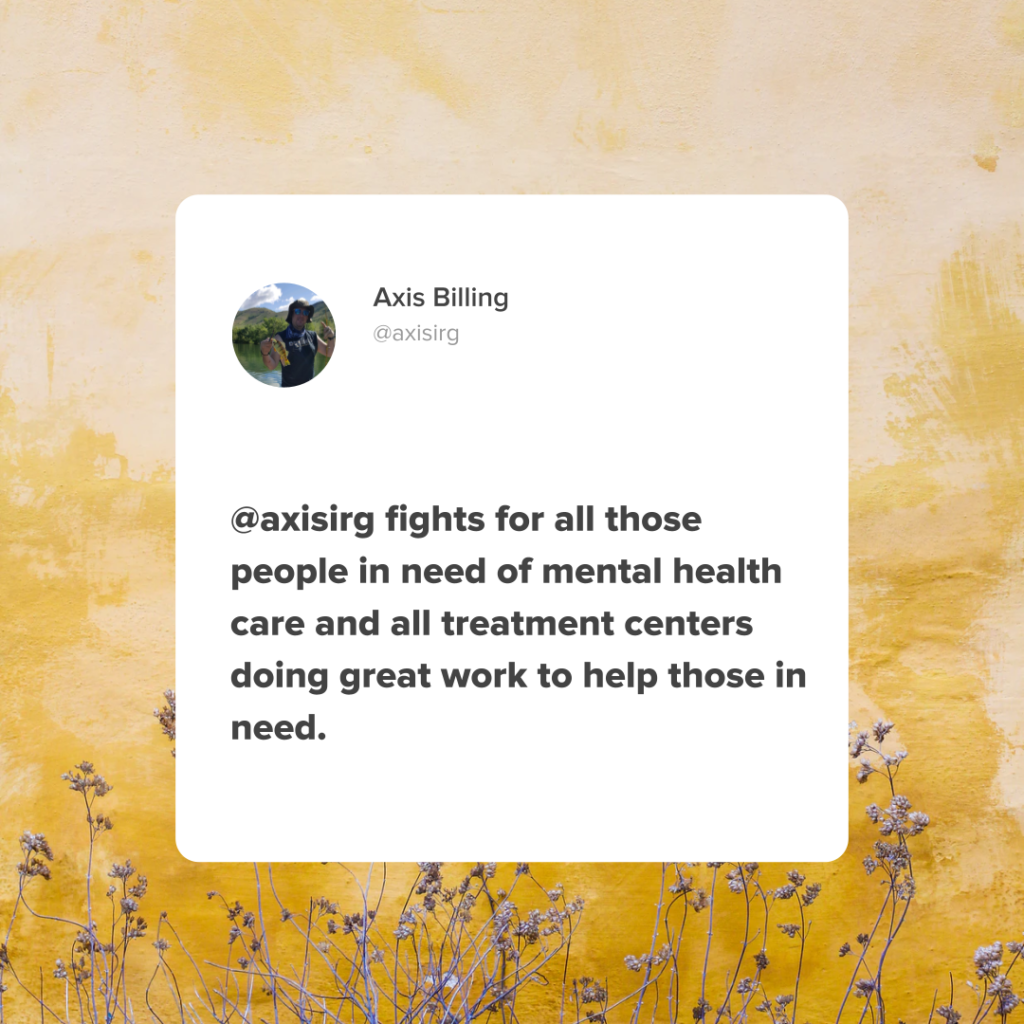 PHP is another option and is used on patients who do not qualify for inpatient hospitalization but are stable enough to benefit from outpatient treatment. PHP for eating disorders includes weekly sessions with psychiatrists, individual therapy sessions, medical monitoring, nutritional support and planning, guidance on cognitive coping skills and group or family therapy. Insurance billing for eating disorders differs with the type of care.
Insurance Billing for Eating Disorders For PHP
Partial Hospital Programs (PHP) are provided to patients who do not need hospitalization and require the patient to have at least 20 hours of care per week. Some PHP services are provided in ambulatory settings.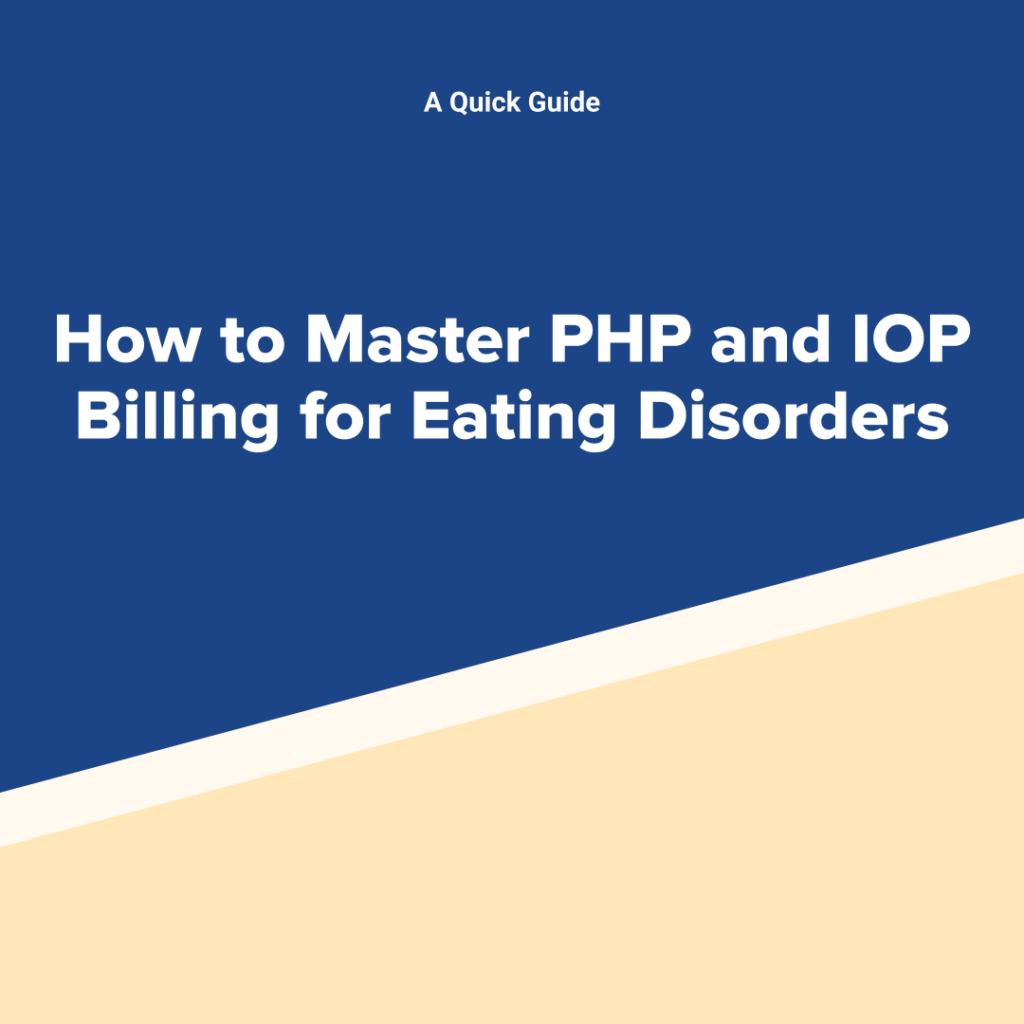 All PHP bills submitted by hospitals should be under one of the four Type of Bill (TOB). Outpatient hospitals, Critical Access Hospitals (CAH), and Community Mental Health Centers (CMHC) have respective codes.
Outpatient can be considered both PHP and IOP
131: admit through discharge
132: interim-first
133: interim-continuing
134: interim-last
CAH
851: admit through discharge
852: interim-first
853: interim-continuing
854: interim-last
CMHC
761: admit through discharge
762: interim-first
763: interim-continuing
764: interim-last
The appropriate healthcare common procedure coding system (HCPCS) code for eating disorders is 90791 or 90792.
Sequential Billing
Payers require providers to submit PHP claims for continuing treatment in sequence.
If the patient completes the treatment in one month, providers should submit bills through TOB codes 131, 851, or 761.

If the treatment takes more than one month, the provider should submit claims using TOB codes 132, 852 or 762.

If the treatment takes more than two months, the provider should use TOB codes 133, 853 or 763.

Providers should use the codes for continuing claims until the last month when they should use TOB 134, 854 or 764.
Insurance Billing for PHP and IOP Eating Disorders
Intensive Outpatient Programs (IOP) is a form of care where adult patients are treated for 9 to 19 hours per week and a minimum of six hours for children. S9480/0905 are the per diem IOP codes for behavioral problems, including eating disorders. This billing code is only used for private payers because Medicare does not recognize it. Further, the following codes can be used if the payer insists:
H2019: therapeutic behavioral services, per 15 minutes
H2020: therapeutic behavioral services per diem
Most payers require pre-authorization for IOP services to qualify for reimbursement. Patients must undergo a minimum o 180 minutes of active therapy to reimburse the provider at the per diem rates. This is why it is very important for providers to have clinical documentation of the full 180-minute session when making IOP bills. Healthcare providers are required to obtain concurrent authorization if they wish to continue treating the patient.
Payers require providers to use the UB-04 claim form specifying the preferred Type of Bill (TOB) and Revenue Codes (RC). The applicable code for eating disorders in TOB 131, RC 0905 and HCPCS code S9480. For Medicaid patients, the provider has to indicate the level of care using a modifier.
Some payers allow independent practitioners to provide IOP services and submit bills using the H2035, which is reimbursed using hourly rates instead of facility rates.
Avoid Duplicate Billing
Healthcare providers should only bill for one type of IOP or PHP service per day even if two or more units or specialists are managing the patient. Submitting duplicate claims often results in denied or delayed reimbursements.