Outsourcing your behavioral health insurance billing? Here is what you need to know.
So you think to yourself, "How good it would be if I could just focus more on treating patients, and not have to worry about back office practices." Well I have a solution to your problem, and its called outsourcing your insurance billing, and it can help relieve the stress and pressure so you can do what you really want to do, help your patients and focus on treatment.
However, just like any other big decision, you want to make sure you pick the right company or it may be more hindering than before.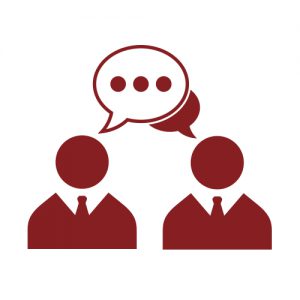 Take things into consideration like:
what is their track record,
do they have a good reputation within the industry,
and what are their best practices and operational functions with the company.
Being well prepared upfront can help avoid any misunderstanding about what your needs, budget, and goals are — and how they can help you achieve those.
Do they really know behavioral health billing inside and out?
If you have already been managing your behavioral health billing, you know of the daily obstacles that occur and the need to know-how, to overcome and tackle those issues. Make sure the company is seasoned with the knowledge needed to get the job done right. There are coding protocols and standards that must be met to avoid denials and delay of claim payment.
I look at it like this, my Grandma used to say, "You're only as good as the company you keep", so in regards to finding a good company, don't be scared to ask for references. Successful and happy references go a long way when coming down to making the last decision.
Are their employees really experts at what they do?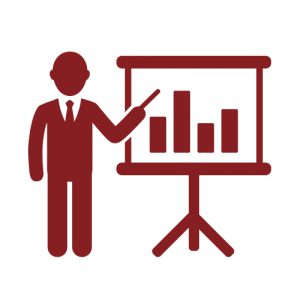 Ask questions about who's responsible for what, and how the processes are done step-by-step until you are satisfied. A good company will equip all of their employees with the proper training, certification, and continuing education requirements to be registered and maintain their licenses. Healthcare laws passing and changing ever so frequently, it's very important that the company is always up-to-date on those rules, regulations and Current Procedural Terminology (CPT).
To really get an understanding, ask about their internal operations, and what is the chain of command in case of an escalated situation that may occur. How and who handles what it those types of quandaries.
How safe will your patients information be?
Standards are essentially mandatory when it comes to protecting patient information in the healthcare industry. Always make sure when dealing with companies that they meet and are up to date with the Health Insurance Portability and Accountability Act (HIPPA) also the Office of the Inspector General (OIG) and the Occupational Safety and Health Administration (OSHA).
Your patients privacy should always come first, and the company you choose should be able to explain how they protect patient information. We live in virtual world where identity theft is real, and the threat is always trying to find new ways to access records and other pieces of personal information. Knowing that, what are the steps that the company takes to prevent such things happening to them?
Is there one individual that's the compliance officer or is it a group or committee that makes these decisions and enforces the privacy controls. From ensuring all emails are encrypted, the processes for general billing and home-based employees.
What kind of reports do they generate and are you granted access to them?
A lucrative billing company knows that reports are a functional asset to your success and they should have reports in place currently to where you can request sample reports. A forward thinking billing company should have their own software that helps with operations, insurance billing, and reporting. Have them give a demo of their internal operations, billing, or reporting software.
Insurance billing software should be designed to make the role of the facility easier – and more streamlined.
Tracking charges and payments, putting together performance indicators will assist your own metrics to help with:
If claims are being paid within your expectations.
Track which carriers are paying more frequently compared to others.
How are your business processes are performing.
How are they paid, or what are their fees for service?
Not every company has the same structure when it comes to being paid. Either they will charge you a percentage of the charges or receipt, or they may just charge a flat rate or monthly retainer fee. Always ask if there is are start-up fees and or administrative fees that you would need to pay also.
Just a heads-up, you will want to discuss with your partner's how much you are wanting to spend for outsourcing billing before you even have this conversation with them. It will avoid any non-sense fees and gives the company a idea of what your budget is initially. The expectation of them getting things done in professional, smooth, and confidential manner will ultimately determine which billing company to go with.
Just remember to ask as many questions as you can and being prepared ahead of time will help you partnering up with the perfect third-party billing company. When you choose an insurance billing company, you are building a trusting relationship with them.
We want to be that company that builds that trust with you.